When planning your wedding day, it can be a bit daunting. There are so many things to think about and make sure that everything goes right. One thing you don't have to worry about is transportation! We have everything you need for your wedding shuttle service in Colorado Springs CO! Our company has been providing transportation solutions for weddings and other special events. We know how important it is to keep all the guests safe while they travel from place to place during your big event.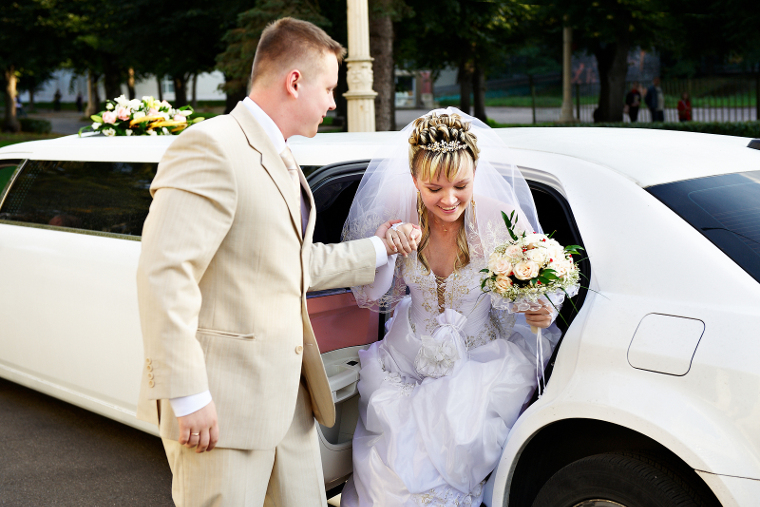 Colorado Springs Wedding Shuttle Services
How about booking a party bus from our agency when you are in Colorado Springs? These are some of the several kinds of rentals that our agency offers. We have luxury limo coaches that are fitted with amenities of every kind at affordable party bus rentals prices. Whether you are looking to celebrate your birthday in style or simply to transport guests to and from a wedding venue or the airport, we have different coaches and onboard facilities available. You could look up our online listings to know the reviews that most customers have written about our vehicles and services. We also provide limousines for hire. These can be premier rides about town for a special date or when you are out to attend a wedding.
Wedding party buses & limo rentals near me
The process of booking our party bus rental Colorado Springs service is easily done when you call us at the number provided or drop in a query in our online address. As there are different party bus rentals on offer, we can guide you on the right model or make as per the passenger count and other requirements that you might have.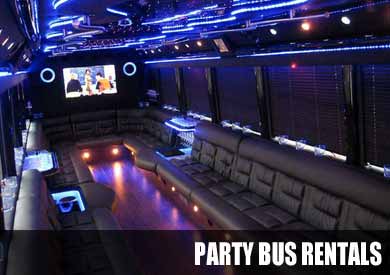 There are motor coaches, party buses, shuttle buses and charter buses to book from when you avail of our party bus rental service. These differ in seating capacity. Some can accommodate passengers from 14 to 20 while others can carry larger numbers, up to 50. These come with varying facilities. If you wish to transport guests to and from the airport or hotel and wedding venue, such arrangements are easily taken care of.
There are premier limos and cars of exclusive brands available through our limo service Colorado Springs. These comprise of Hummer Limo models, Chrysler 300, Ford Excursion, Cadillac Escalade, BMW, Mercedes-Benz, Lexus, and others. For small group transportation or for exclusive rides for couples on their wedding day, rent an affordable limo.
If you wish to accommodate groups of people up to 14 the limos and shuttle coaches of our agency to prove ideal.
Comfortable Travel Between Ceremony & Reception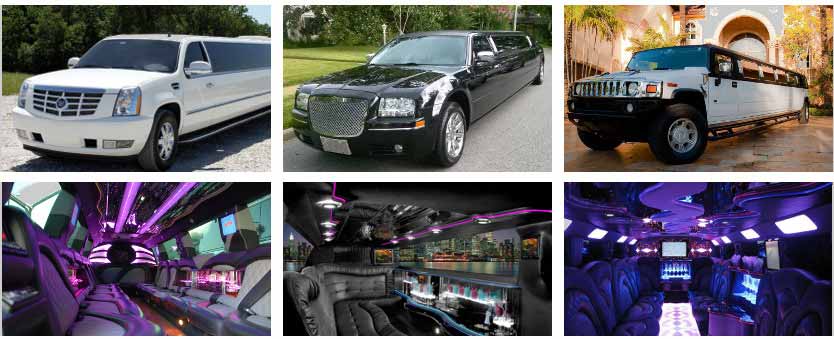 It is easy to look up the prices of our buses and limos for hire. We offer transparent pricing based on the number of people traveling, hours of hire, distance to be covered, facilities to be used and other factors. There are standard packages designed which can accommodate the different requirements of customers. For bulk orders, you could avail of discounts as well.
Things to do

For sightseeing, there are certain places you must explore when you are in Colorado Springs:
Pikes Peak; this is a mountainous area where you will find climbing, running and hiking trails.
Cheyenne Mountain Zoo; it is a zoo that is located in a high altitude area.
Seven Falls; it is a picturesque park that has scenic waterfalls for one to see.
Red Rock Canyon; it is an open space which houses a sandstone park.
These tours can be done with our bus rentals for trips.
Wedding Transportation Party Bus & Limo Service Colorado Springs
We here at Party Bus Colorado Springs can provide you with the wedding transportation services that you need. We offer shuttle services, party buses, limousines and more to get you to where you want to go in style. We are proud of our reputation and our commitment to customer service so we strive to work with all budgets and tastes. At Party Bus Colorado Springs, we believe in offering an affordable price that will meet all of your needs without breaking the bank. Let us take care of all your transportation needs for your special day! If you are looking for a more personal touch for your special day then look no further than Party Bus Colorado Springs! We understand that every wedding is different and requires something special if we want it go off without any issues or problems! That's why we make sure that each vehicle has its own driver who knows how important this day is for both families involved; this way there won't be any mix ups when getting from point A to point B on time! Every detail matters so let us help deliver yours flawlessly!
Wedding Shuttle Services
Wedding shuttle services are an excellent way to make sure your guests get to and from the ceremony and reception safely, in comfort, and with a little extra touch of luxury. The wedding shuttles can be decorated with flowers or ribbons, music playing through speakers, chocolates waiting for each guest—you can even add illuminated signage so that everyone knows which bus is theirs! The best part? We'll take care of all the details for you. All you have to do is let us know where you want your guests picked up and dropped off, as well as what features they will need (such as WiFi access). We'll take care of everything else!
Affordable Pricing on Wedding Bus Rentals
We offer some of the lowest prices for wedding bus rentals in Colorado Springs. Whether you need just a limo or a full party bus, we can help! Our rental packages are designed to meet the needs of any bride and groom, no matter what their budget may be. Whether you're looking for a simple transportation option or a fully-catered experience complete with lights and music, we have what you're looking for. We offer flexible payment plans so that your guests can pay their own way if they wish to contribute towards this beautiful day (or even if they don't).
Transportation Just For You
The bus is a great way to travel to your destination. Traveling in a party bus is a fun way to spend time with your friends and family. Taking the party bus for your wedding day will make it even more special for you and those closest to you. The party bus offers an amazing opportunity for everyone who attends your wedding ceremony or reception to enjoy themselves during the transportation from location A (where all of us live) through location B (where we go on our quest).
Perfect Wedding Locations In Colorado Springs Colorado
In addition to the Broadmoor Hotel, there are several other wedding locations in Colorado Springs. For example, you might consider the Cheyenne Mountain Zoo as a great setting for your wedding ceremony. Alternatively, if you want something more formal and magical, then you might prefer the Cheyenne Mountain Resort or Cliff House at Pikes Peak. Another option would be Colorado Springs Fine Arts Center or even Colorado Springs Pioneers Museum. Finally, there's also an outdoor venue called The World Arena which is perfect for those who love outdoor activities like hiking and biking!
What Are Wedding Party Buses?
A wedding party bus is a great way to get your wedding party around town. It's also a great option for getting from your ceremony to reception, and vice versa. Wedding buses are typically equipped with a bar, bathroom and plenty of room for your guests to have fun on their way from one event to another! We have many different options available for you including limousine buses that can seat up to 40 people comfortably in one vehicle.
How Getting Limo Service Will Make Your Wedding Night Great
If you're looking for a way to make your wedding night great, consider hiring limo service. Limo service is a great way to get around during the day and at night. First of all, getting a limo means that you don't have to worry about driving drunk – which is always good! Plus, it provides an awesome photo opportunity when you arrive at your wedding venue in style. And after the ceremony, who doesn't want the ultimate party bus or limo ride? It will give those who are less comfortable with public transportation (or simply want some privacy) an easy way to get from point A to B without having to bother with public transportation or cabs.
Travel Between Ceremony & Reception
The journey between your ceremony and reception is an important one, and it's one that can easily be made a stressful experience if you don't have a reliable and professional driver. Our team of drivers is trained to know the route from A to B, as well as the area surrounding your wedding venue. We understand how important it is for you and your guests to arrive on time, allowing you enough time for photos before heading inside for dinner or dancing.
Pre-Wedding Event Private Buses
When planning a pre-wedding event, you want to make sure that you choose the right transportation option. A private bus will give your guests a comfortable ride with plenty of space and privacy. The driver can also help you plan the itinerary for the evening, making sure everyone gets where they need to be on time and in style! A bachelor/bachelorette party is typically held after the wedding so that couples can celebrate their love together before sharing it with their friends and family at the ceremony. Unlike most bachelorette parties, which are usually held out of town or at someone's home and include only women attendees, pre-wedding events take place close by (e.g., at a restaurant) and include both men and women as guests.
Which Wedding Bus Rental Is Right For My Group?
There are many factors to consider when choosing the right bus for your wedding transportation needs. You want to make sure that you get one that fits within your budget, has enough seating for all of your guests, and has all of the amenities you want. Not only do these options vary in size and style, but they also appeal to different types of people: The smaller buses have fewer seats – they're ideal for smaller groups who don't mind getting cozy with their friends and families on their wedding day. Some of our larger vehicles can seat up to 50 passengers! These buses are perfect for large groups who want plenty of room on their big day. Our limousines come in several styles—from vintage classics like Lincoln Town Cars or Cadillacs (perfect if you're throwing an old-fashioned theme party) to modern ones like Hummers or Priuses (if you're looking forward). They come equipped with TVs so everyone can watch the ceremony live while they wait in comfort before going inside together as a group!
Our Fleet of Limousines and Party Buses
Our fleet of limousines and party buses have a variety of styles, colors, and models. We have a wide range of vehicles that can fit all your transportation needs. Whether you need a small sedan with four doors or a large party bus with many seats, we have what you're looking for! With our experience in the industry, we understand how important it is to find the right fit for your wedding day transportation needs. Our goal is to provide each customer with excellent service at an affordable price. If you are interested in learning more about our services or pricing packages please contact us today!
Our Pricing and Rates Explained
You might be wondering how much our pricing is, and we're here to tell you that it's based on a few factors. First, how many people will be riding with us? The more passengers, the more expensive it is. Second, how far do we have to go? The longer distance from point A to point B will also add to the cost of your trip. Thirdly and finally (there are actually quite a few more factors involved), what time of day do you need transportation for? If it's during peak hours (rush hour traffic) then there's an additional charge for that time period as well.