Party Bus Colorado Springs is a great place to rent your transportation for prom. We have an amazing selection of vehicles and we can help you find the perfect ride for your prom night. Whether you need a limo or party bus rental, we have many different options to choose from in Colorado Springs Colorado. We also offer drop-off services throughout the city so that you can get dropped off at your hotel or home after partying all night long!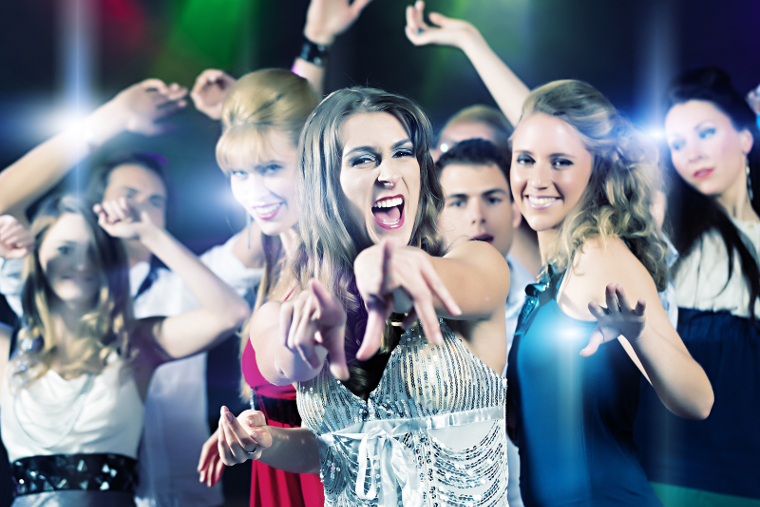 Limousines, Party Buses & More
When you are visiting Colorado Springs book one of our party bus vehicles which will provide you the transportation you require. These come of use when you are here with a group, whether for airport transfers, weddings or for official work purposes. We have different limo coaches that can be booked for these varied requirements. For youngsters who are in town for a prom or homecoming event they will find our limo coach rides affordable. We also offer limos that can be booked for small groups. These prove to be exciting and luxury rides about town.
Prom & homecoming party buses & limo rentals near me

It is not hard to locate our party bus rental Colorado Springs agency contact details. We are well listed and reviewed by our different customers in the region. You can call in for any query or booking requirement you might have. We will find the right model or coach for you to book accordingly.
The party buses, motor coaches, shuttle buses, charter buses and others are models that we offer through our agency. These have varying seating availability. They can seat passengers from 14 to 50. If you are looking to book a limo coach for a special occasion like a group ride to a party, let us know the kind of entertainment and refreshment features you are looking for. We can arrange that for an additional fee as we do for birthday parties.
Besides party buses, there are limos and other vehicles available under our limo service Colorado Springs. These vary from Hummer Limo models of the Chrysler 300, Ford Excursion, Cadillac Escalade, Lexus, BMW and Mercedes Benz amongst others.  For weddings as well as prom night events these premier rides are ideal.
When you are booking shuttle buses and limos from our agency ensure that you are looking to accommodate people from 2 to 14 in number.
Prom & homecoming party bus and limo service prices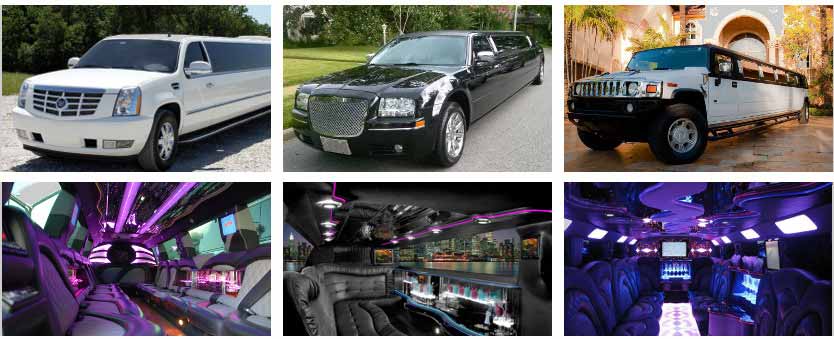 The prices we charge are determined as per capacity of passengers a bus or limo can accommodate, make or model, amenities you wish to use, hours of hire, distance to cover and so forth. We offer packages that are attractive for many customers, especially when one is planning to celebrate special occasions on board our party buses or limos. We also offer discounts from time to time.
Things to do

If you wish to explore in and around Colorado Springs here are some places to note:
Garden of Gods; it is a nature center that is popular among visitors due to the trails and rock formations it offers.
Cheyenne Mountain Zoo; here you will find a zoo that has giraffes and located at high altitudes.
Pikes Peak; this mountainous area has climbing, hiking and running trails.
Seven Falls; it is a park area that has wonderful waterfalls.
These and other places are easily explored with bus rentals for trips. These are convenient to hire and to go about the town with your own group.
Perfect Transportation Solutions
Party Bus Colorado Springs Colorado has the best prices in the area. Our list of prices will fit any budget, and we have a great list of party buses, vans and limos to fit any sized group. We also have a wide selection of limo quotes to choose from. We want your experience with us at Party Bus Colorado Springs to be easy and enjoyable so that you can tell all your friends about how much fun you had!
Many Bus Rental Options
Party Bus Colorado Springs has a great selection of prices to fit any budget. Our luxury limo, van or party bus will fit your group size and be perfect for your special event. We have plenty of options so that you can pick the one that works best for you and your budget.
Party Bus, Limo, and Van Rentals Available
Party Bus Rental-The best way to go is with a party bus rental. This is great for large groups of up to 25 people, and the price varies based on how many hours you want the bus for and what amenities it comes with. The most basic option includes radio, DVD player and TV screen; however, you can also add things like a bar and dance floor or even an ice machine! Limo Rental-If your group is smaller than 25 people, renting a limousine would probably be more appropriate. The vehicles are usually nicer than those used in party buses (and sometimes come equipped with bars), but they aren't quite as spacious or comfortable. Prices vary depending on whether you choose to rent one hour at a time or want it all day long so that everyone has plenty of time to get ready before going out on their ride! Van Rental-A van rental is another great choice if your group is small enough (about 8–15 people) because then everyone will be able to fit comfortably inside without worrying about having too much room after all their friends show up last minute too!
Amazing Transportation Solutions
Party Bus Colorado Springs is the best party bus rental company in Colorado Springs Colorado. We have a great list of prices to fit any budget and luxury limo, van or party bus to fit any sized group! Our rates are the lowest in town and we offer free airport transportation to get you where you want to be quickly and efficiently. We can also help plan your entire day from start to finish!
Party Bus Rental Packages for Prom
Our party buses are the perfect way to get your guests to and from prom. We offer different packages depending on the size of your group, which will vary in pricing. Each package includes a bus and driver, as well as your choice of limo or party bus experience.
Drop Off Service For Formal & School Event
Party Bus Colorado Springs Colorado offers drop off services to our customers as well. We will pick you up at your home or hotel, and take you to your event. If you want to be dropped off at the end of your night, we can do that too! We also offer a third option: picking up guests from one event and dropping them off at another location. This service is perfect for times when guests need transportation from one place to another after their event has ended.
Affordable Pricing on Rentals
Party Bus Colorado Springs was founded with the goal of providing affordable and efficient limo rentals for all types of events. From prom to business events, our team has been able to find the perfect solution for any occasion.
How Getting Transportation Makes Your Prom Drop Off Great
Remember that you don't have to be a teenager to have a good time on your prom night. Whether you're an adult, young professional, or even just someone who wants to celebrate the end of school with friends, getting around town in style is always fun. But it's not just about having a good time—it's also about making sure that everyone else has a great time too! There are plenty of ways for your special day (and night) to go wrong—you could get lost in traffic trying to find your hotel from the airport; maybe there won't be enough parking spaces left when you get there; maybe even worse: maybe your car breaks down and leaves everyone stranded without transportation options for getting back home after graduation parties end! These are all real problems we've seen before at our company—and believe us when we say this happens far more often than anyone would like! That's why Party Bus Colorado Springs offers such excellent service: they know how important it is not only providing safe transportation services but also making sure those people are happy while on board as well
Prom Buses Available Throughout Colorado Springs Colorado
Party Bus Colorado Springs has a fleet of vehicles to choose from, so no matter your group size or budget, we can find a vehicle that's perfect for you. Our prices are very competitive and our service is second to none! If you're looking for Prom Buses Available Throughout Colorado Springs Colorado then look no further than Party Bus Colorado Springs. We have a great list of prices to fit any budget and luxury limo, van or party bus to fit any sized group! If you're looking for an affordable yet pleasant way to travel around town in style with friends on prom night or any other special occasion, then look no further than our selection at Party Bus Colorado Springs!
Which Vehicle Is Right For My Group?
No matter what type of party bus you're looking for, Party Bus Colorado Springs has the right vehicle for your group. Even if you don't know how many people will be riding with you, we can help! Our team will recommend a limo or party bus that fits your needs and budget.
Steps To Rent Your Limo, Party Bus, or Charter Bus To Prom
To start, you will want to fill out our online form. You will be asked for your name, email address, phone number and other details about your event. We will work with you directly to send over a quote for the type of vehicle that would be best suited for your event. If a limo isn't the right fit for your prom night or party bus Colorado Springs Colorado is not an option we can help with another solution that might suit your needs better. Our staff is here is always ready to help answer any questions that arise during the planning process, whether it's related to pricing or availability of vehicles on particular dates and times. We'll also offer advice on what size vehicle would work best based on how many guests will be coming along (this may vary depending on factors such as age). We can deliver the vehicle right where it needs to be so there won't be any hassle getting everyone inside once they arrive at their destination! After prom ends in Colorado Springs we'll come pick up whatever kind of transportation was used throughout its duration so no one has any trouble getting home safely from their big night out!
We are proud to offer the best rates in Colorado Springs Colorado. Our team has been working hard to make sure that you find the perfect transportation solution for your prom or event. We understand that planning for a special day can be stressful so we want to help alleviate some of the pressure by providing great prices on our vehicles and offering convenient drop off service options available throughout Colorado Springs CO.